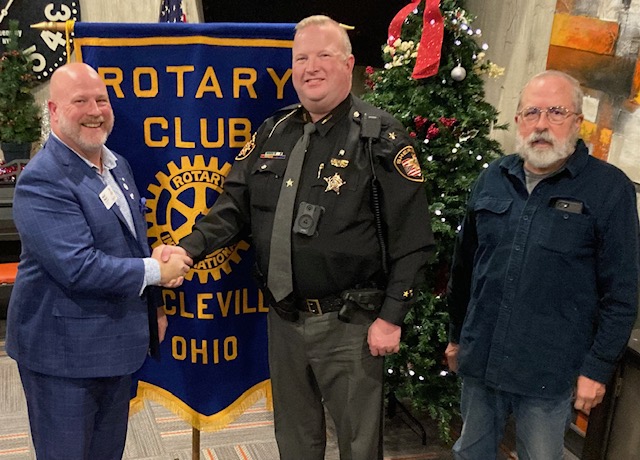 ---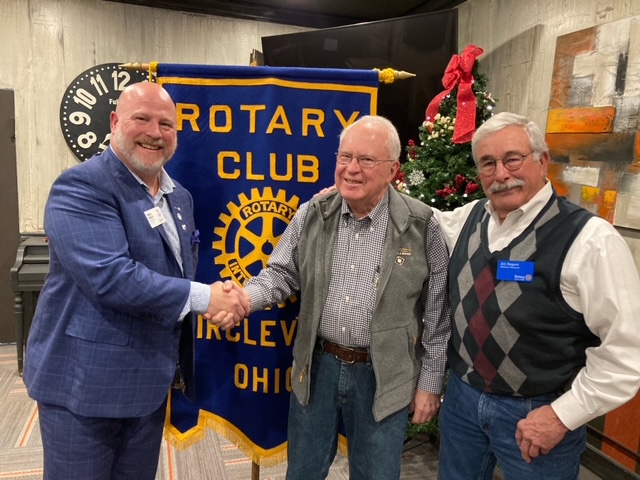 ---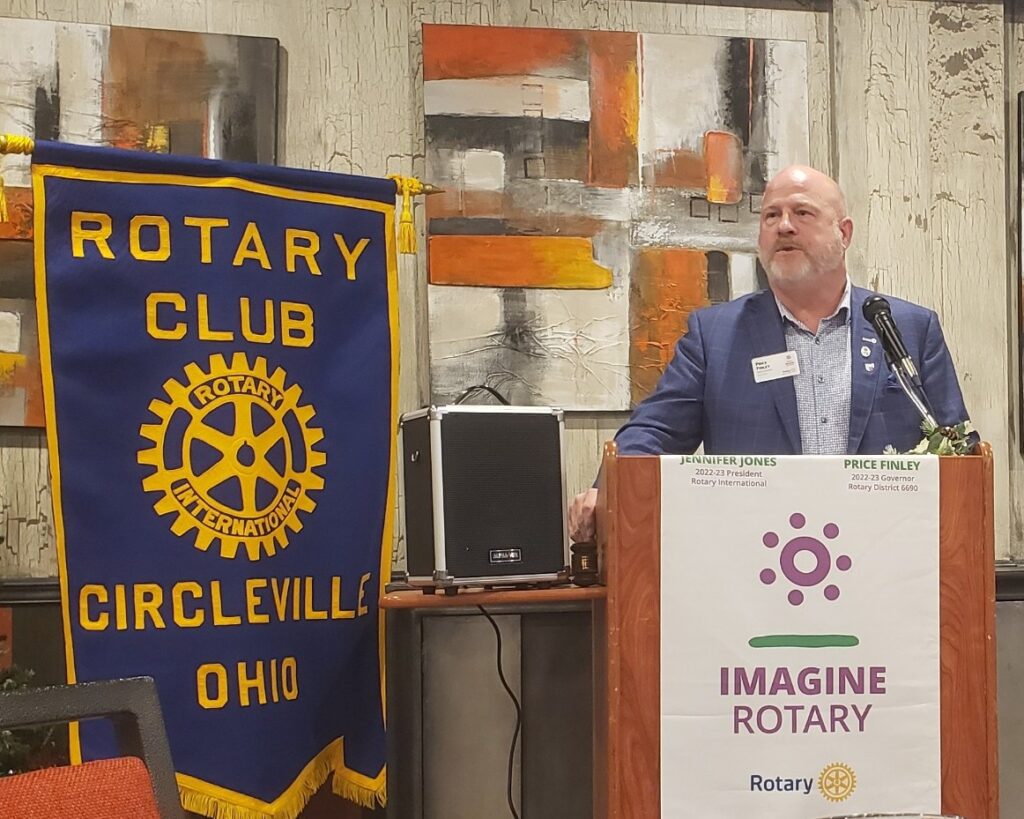 12-08-2022
December Calendar
1st – Blanket Project – 39 blankets to tie for CASA
8th – District Governor, Price Finley
15th – Sounds of the Season
17th – * Wreaths Across America at Forest Cemetery
22nd – No Meeting – Merry Christmas
28th – * Picture at Imagination Station, north side of library. 12 Noon is picture, please bring children/grandchildren
29th – No Meeting – Happy New Year
January calendar – Gary Dean, Program Chair
5th – Krista Bower – Chamber of Commerce
12th – Compassion Furniture in Stoutsville
19th – Maggie Simmons – PAAC
26th – Erica Tucker – District Director of Solid Waste Authority
28th – * Dueling Piano's – Sunrise Rotary fundraiser at Fairgrounds
February calendar – Ian Webb, Program Chair
2nd: Erin Edwards- Food and Drink Editor at Columbus Monthly
4th: * Rotary Foundation Gala – Hocking Hills Lodge
9th: Erin Allsop- Big Brothers, Big Sisters
16th: Robert Fanska- Boy Scouts
23rd: Rural Urban Day
Upcoming Dates:
April 28-29, 2023 – * District 6690 Conference – Veteran's Memorial
June 16, 2023 – Golf outing at Pickaway Country Club
——
Presiding: President David M. Crawford
Prayer: Assistant Governor, Jim Rogers
Piano Player: Ellery Elick
Song Leader: District Governor, Price Finley selected "Deck the Hall" and "Santa Claus is Coming to Town"
Attending: (Drexel has official list) Crawford, Poling, Nemes-Crawford, Spangler, Beavers, C.Chamberlain, B.Tootle, Canfield, T.Tootle, Palm, Wilson, Riegel, R.Wolfe, McCrady, Montgomery, McIlroy, Mavis, Hedges, Ellis, Elick, Fullen, Schreiner, Foster, Robinson, E.Liggett, D.Wolfe, Droste, Ankrom, Sneed, Patterson, Mabe, Simmons, Hooks, Hafey, Fountain
Visiting Rotarians: Assistant Governor, Jim Rogers-Logan; Larry Schieber – Sunrise;
Guests: Ty Ankrom brought Stacy Young who has applied for membership
December Birthdays: 12th-Judy Wolford; 13th- John Ellis; 26th – Bob Foster;
December Anniversaries: 9th- Vince & Deborah Yaniga; 17th-Bob & Sue McCrady; 18th-Miles & Nicole Layton; 19th-Kim & Robin Halley; 20th-Charlie & Mollie Hedges; 21st-Tim & Amy Colburn, Jayme & Will Fountain; 22nd-Bob & Alice Foster;
New member proposed – Stacy Young has been approved for membership
New member inducted – today we welcomed Matthew Hafey into membership
Announcements
Charlie Hedges was recognized for his 17 years of service as the Foundation chair for our club
Bob Foster working on new website for club – CirclevilleRotary.org click on the three bars or dots (depending on device) in upper right for drop-down
Community Kitchen will be cancelled on Dec. 26th.
Larry Schieber from Sunrise invited us to the Dueling Piano fundraiser at the fairgrounds January 28th. Tickets are now on sale.$35 each and tables are available for purchase. See Larry at the store.
Picture for Imagination Station – Dec. 28th. Noon. Please come with children/grandchildren.
SAA: Tony Robinson
Club Anniversaries
Warren's Badge found in ladies restroom
Fellow Capital grads
Happy Dollars
Scholarship Drawing: Roger Wolfe was the winner of the drawing $17. The jackpot is $793 and it continues!!
Program: District Governor, Price Finley – Upper Arlington Club
Price's Purple shoes represent Imagination Rotary colors
Imagination Rotary is an invitation to all of us – What can we do in Rotary? How can we take the next step and make it happen?
Rotary Foundation donations make a project Imagined a reality
Our district's 125 Club is 7 years old. $100 to annual fund + $25 Polio Plus fund. Myrotary.org – Donate button; QR code; give check to Drexel or Charlie
Power of Rotary, Power of service, leadership, community – who is not in the crowd today? Who would you like to invite to a meeting, service project, someone who will benefit from being a Rotarian?
"…You don't Imagine yesterday, you Imagine tomorrow…" Jennifer Jones – President, Rotary International
**********
In appreciation of this year's speakers sharing their time & efforts, donations to Pickaway Pathways for Success will be made in their names.
---