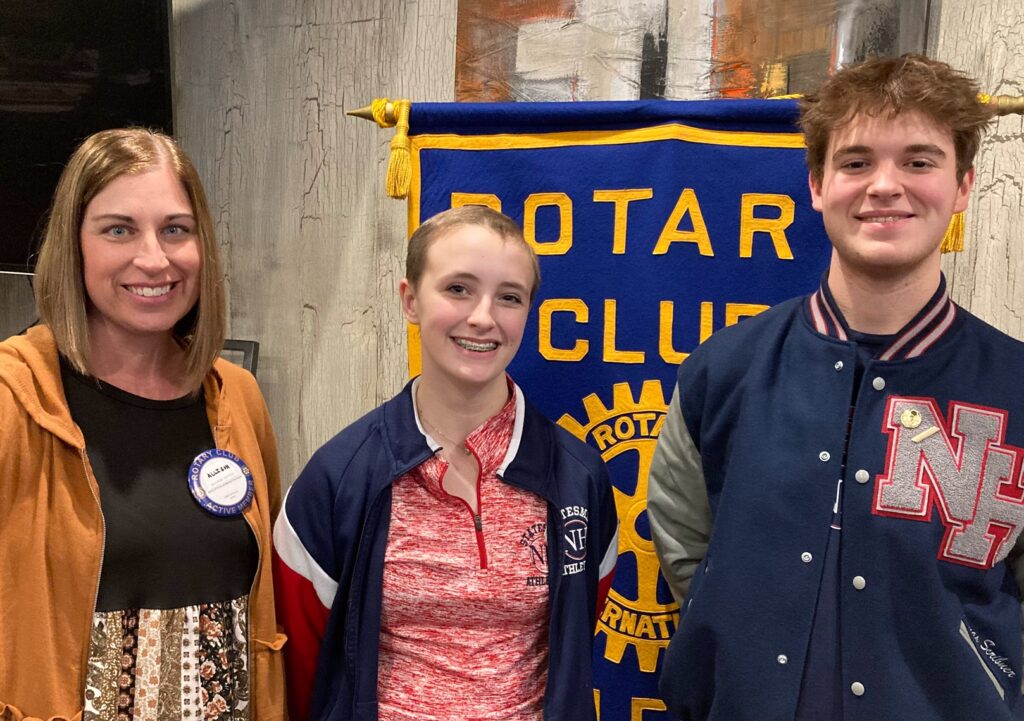 ---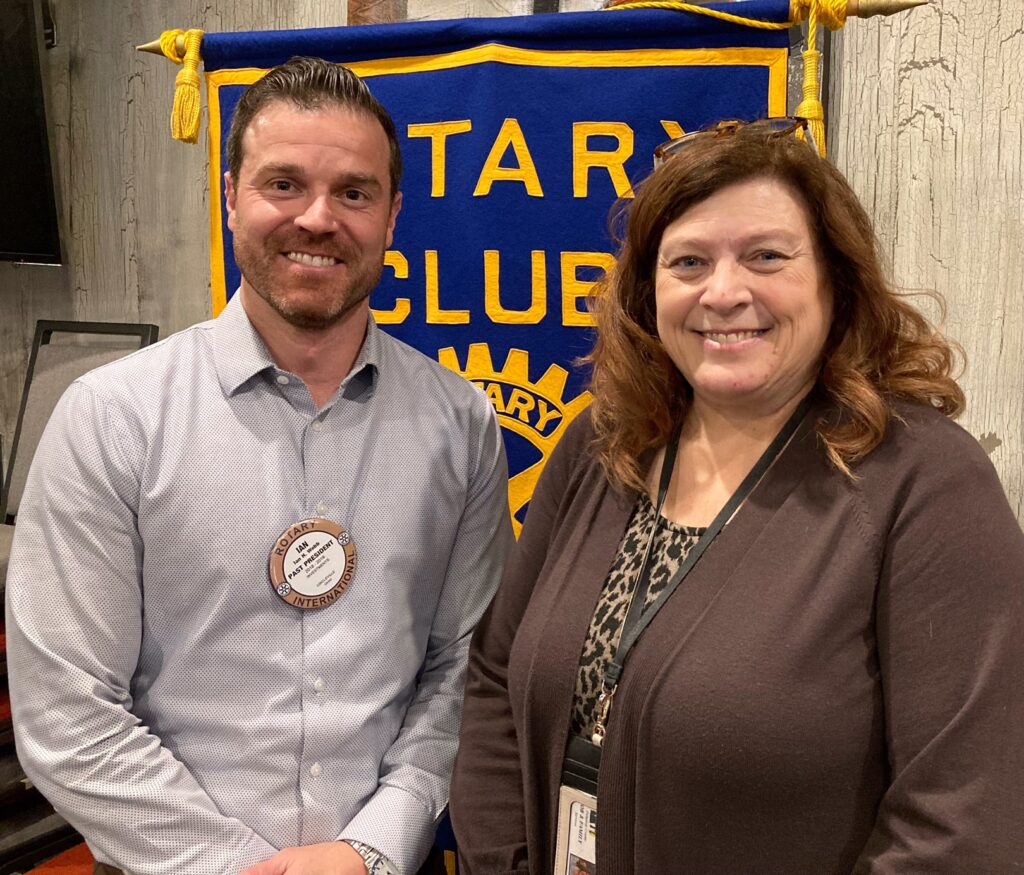 02/02/2023
Marie Nemes-Crawford, Editor
February calendar – Ian Webb, Program Chair
2nd: Mikki Vinkovich-Program Manager for Child Protective Services
4th: * Rotary Foundation Gala – Hocking Hills Lodge
9th: Erin Allsop- Big Brothers, Big Sisters
16th: Robert Fanska- Boy Scouts
23rd: Erin Edwards- Food and Drink Editor at Columbus Monthly
23rd: * After Hours at El Pedregal 5:30pm-7:00pm
March Calendar – Bob Sneed, Program Chair
2nd – Rural Urban Day
Upcoming Dates:
April 28-29, 2023 – * District 6690 Conference – Veteran's Memorial
June 16, 2023 – Golf outing at Pickaway Country Club
——
Presiding: President David M. Crawford
Prayer: Warren Spangler
Piano Player: Ellery Elick
Song Leader: Bob Foster chose "In the Good Old Summertime", "This is Rotary"
Attending: (Drexel has official list) Crawford, Nemes-Crawford, Poling, Spangler, Elick, Canfield,Hafey, Droste, Montgomery, Patterson, McIlroy, Ankrom, Hedges, McCrady, R.Wolfe, Riegel, Sneed, Rawlins, Justinger, Dean, McNemar, D.Webb, I.Webb, Brown, Wilson, Fouts, Schreiner, Ellis, Neff, Lanman, Retanio, D.Wolfe, Radcliff, Colburn, Mabe, Hooks, Blanton, C.Chamberlain, Young, Wolford, Fountain, Beavers
Guests: Dave Horning; Drexel introduced Paula Routt ; Ty Ankrom introduced Paul Vitartis
Students: from New Hope Christian Academy, Allison Catlos introduced Emma Pruitt and Thomas Scribner
Announcements
Ellery Elick has been named our new treasurer after the death of Dick Fullen who served our club for 50 years
Gary Montgomery announced Mt. Oval's Paper Cutting Workshop on March 5th from 2pm-4pm – contact Historical Society for reservations by Feb. 17th. Cost $15.
Board approved Dave Horning for membership – induction will be Feb. 23rd
After Hours – Feb. 23rd at El Pedregal. 5:30pm-7:00pm
Rotary membership survey time – please fill it out & deliver to Warren
Boy Scout Troup 170- Water Softener Salt Sale orders being taken. Pancake Breakfast 7am-11am this Saturday at Trinity Lutheran. Cost is $10.
SAA: Angela Beavers
Birthdays and Badge missing
GI Joe launched 1964
Other fun facts, but Marie was having technical difficulties
Scholarship Drawing: Tim Colburn was the winner of the drawing $14. The jackpot is $912 and it continues!!
Program: Mikki Vinkovich-Program Manager for Child Protective Services
There are still a few suitcases left, (which we donated last year)
Children's services is a tough role, you have to have a passion for helping children from all backgrounds and circumstances
County law enforcement is the backbone of our agency, if we need them, they are there
We follow the screening guidelines by the state – all inquires are tracked, but investigations and cases need hard evidence and that is what takes time to gather
42 children in foster homes locally
We do not have enough foster parents locally. Currently going to Mansfield which causes follow-up issues.
Everyone can help – Be a strong leader. Let kids see a role model because they might not have anyone else to look up to.
We are in the post COVID uptick in cases because there where not eyes on the kids. The school system spots trouble and can report it. When school was shut down, that was harmful for some kids.
Newborns to 17 year olds are taken care of by the agency
If child is born positive with fentanyl, automatic removal from home
Is there help for grandparents who have to take in the grandkids? Looking into programs to help with kinship placements. None currently.
Foster families are also helping the natural parents grow and are being the positive influence the parents need – the goal is reunification
**********
In appreciation of this year's speakers sharing their time & efforts, donations to Pickaway Pathways for Success will be made in their names.