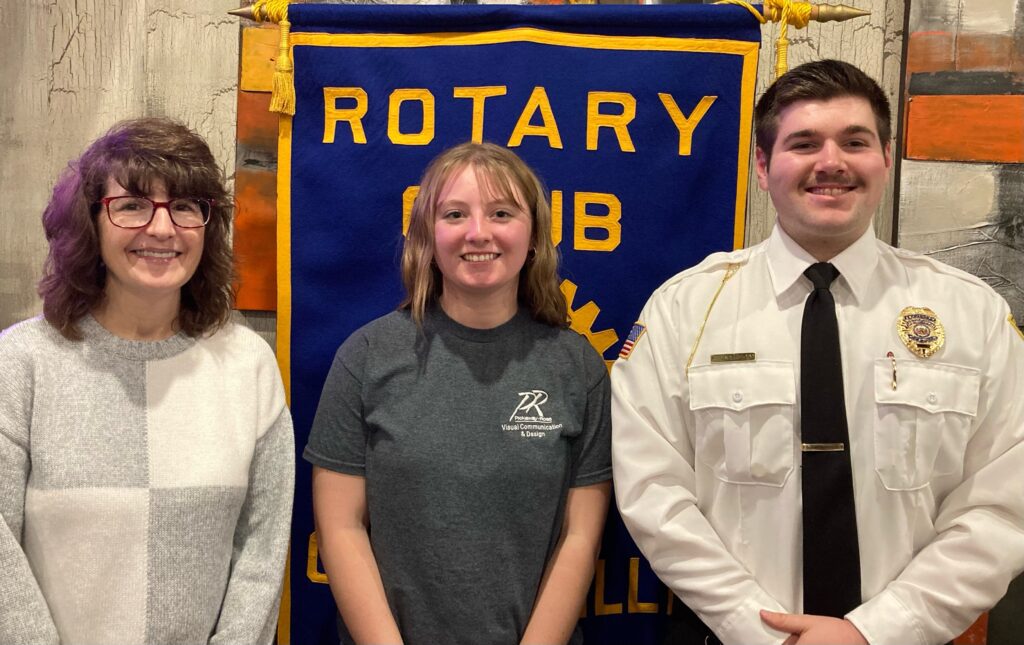 ---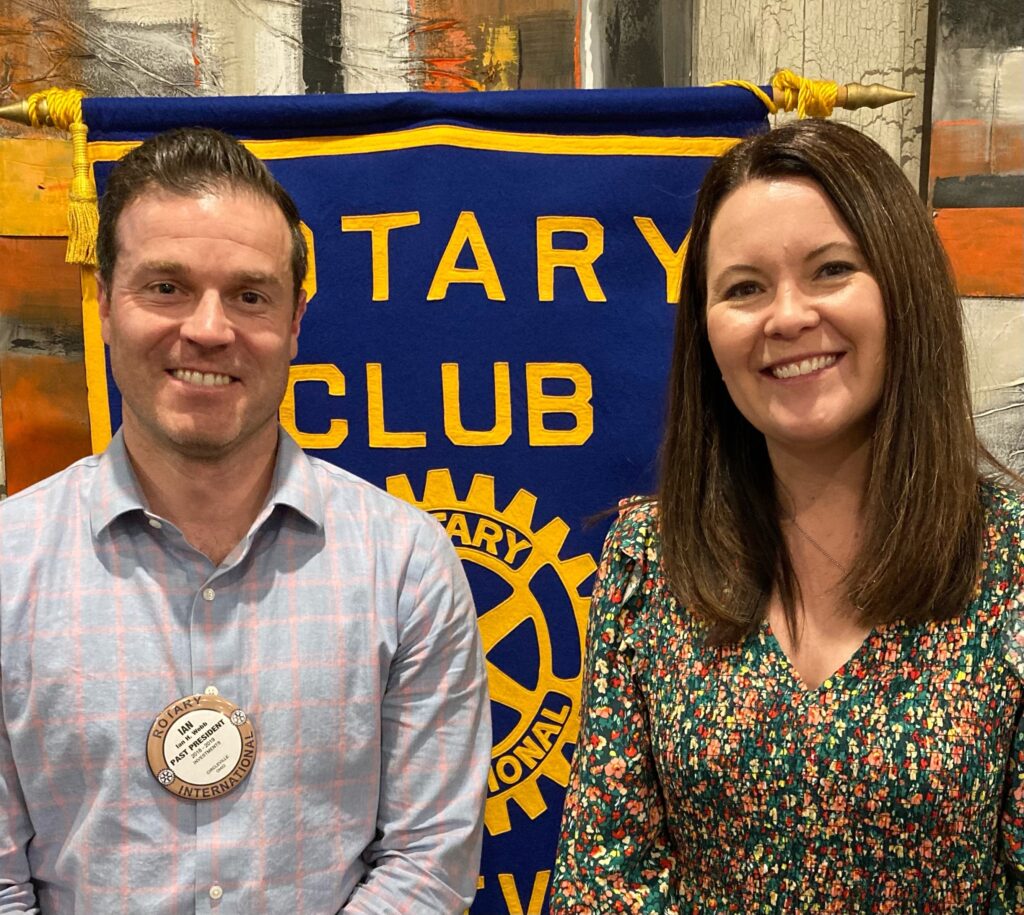 02/09/2023
Marie Nemes-Crawford, Editor
February calendar – Ian Webb, Program Chair
2nd: Mikki Vinkovich-Program Manager for Child Protective Services
4th: * Rotary Foundation Gala – Hocking Hills Lodge
9th: Erin Allsop- Big Brothers, Big Sisters
16th: Robert Fanska- Boy Scouts
23rd: Erin Edwards- Food and Drink Editor at Columbus Monthly
23rd: * After Hours at El Pedregal 5:30pm-7:00pm
March Calendar – Bob Sneed, Program Chair
2nd – Rural Urban Day
Upcoming Dates:
April 28-29, 2023 – * District 6690 Conference – Veteran's Memorial
June 16, 2023 – Golf outing at Pickaway Country Club
——
Presiding: President David M. Crawford
Prayer: Norm Wilson
Piano Player: Ellery Elick
Song Leader: Jim Hooks – "Better Than Ever This Year"- Get to know our Rotarians better than ever this year! Go Jim!! Can't wait for your selection NEXT week!
Attending: (Drexel has official list) Crawford, Nemes-Crawford, Poling, Spangler, Elick, Beavers, Palm, Ellis, Brown, Droste, I.Webb, D.Webb, Catlos, Montgomery, McCrady, Riegel, McIlroy, White, T.Chamberlain, Kramer, Radcliff, Hooks, Bidwell, Rawlins, Wilson, Rothe, McNemar, Johnson, Fouts, Canfield, Retanio, Colburn, Fouts, Marosher, Young, Lanman, Fountain, C.Chamberlain, B.Tootle, Blanton
Guests: Dave Horning; Drexel introduced Paula Routt; Tim Colburn introduced the new CEO of Berger, Casey Liddy; Heidi White introduced Karlyn Neff
Students: from Pickaway Ross, Erika Konowalow introduced Makayla Davis and Riley Underwood
Proposed members approved by the board: Casey Liddy, Paula Routt and Karlyn Neff.
Announcements
Rotary Foundation Gala this past weekend honored Charlie Hedges, Dannie Fouts, Jim Hooks and Dick Patrick from our club for their commitment to the Rotary Foundation
Jan Shannon, from Sunrise, presented the upgrades being undertaken at Miryante thanks to Rotary Clubs of Circleville and District Grants from the foundation. Her presentation was widely applauded.
After Hours – Feb. 23rd at El Pedregal. 5:30pm-7:00pm
Rural Urban Day – March 2nd – 11:30am Presbyterian Church, Mike Estedt from Pickaway Co. OSU Extension. Sign-up sheet going around today and next week only. Let Ellery know via phone or email if you will be attending and how many guests you are bringing. Members luncheon already in our dues.
Bill Kramer is teaming up with the Rotary Club in Jamaica to help get electronics to schools. He will be going again in early March – if you have old phones, laptops, iPads, Bill will take them with him. Please bring to next weeks meeting or contact him.
2023-2024 survey's on how to volunteer with club activities are due – return to Warren Spangler (or email him if you can't make a meeting for electronic copy)
SAA: Angela Beavers
Happy Valentine's Day trivia

Willy Wonka film sponsored by Quaker Oats
Joseph Fry created first chocolate bar in 1847
American's consume 50% of world's chocolate
145 million greeting cards sent – second to Christmas
Feb.14th busy for restaurant's second to Mother's Day
Scholarship Drawing: Tim Colburn was the winner (again? Second week in a row?!) of the drawing $22. The jackpot is $933 and it continues!
Program: Erin Allsop from Big Brothers Big Sisters of South Central Ohio
Started in 1979 and covers 5 counties – Ross, Pickaway, Pike, Fayette & Highland
A "Big" is a responsible and caring adult who is able and willing to invest in the life of a child
Required to meet an hour a week with contact throughout the month
A "Little" is a child between the ages of 7-14 who is facing adversity and would benefit from a positive and healthy relationship with a trusted adult
Community-based: match a Big and a Little. We want a match to last at least 18 months
School-based: currently 12 matches at New Hope. Supervised program with a Big (high school student) and Little (elemetary or middle school).
Ready to be matched: More kids than adults. 29 kids waiting. Erin and her staff put on various activities for these kids.
166 youth being serviced in Ross, Pickaway, Pike, Fayette and Highland counties
Funding – government grants, PCCF, United Way, Fundraisers, Dance for Kids Sake, Bowl for Kids Sake (March 5th at Shawnee Lanes Noon-2pm. Teams of 5, $300)
www.bbbssco.org for more information
Volunteer! Donate! Promote!
**********
In appreciation of this year's speakers sharing their time & efforts, donations to Pickaway Pathways for Success will be made in their names.