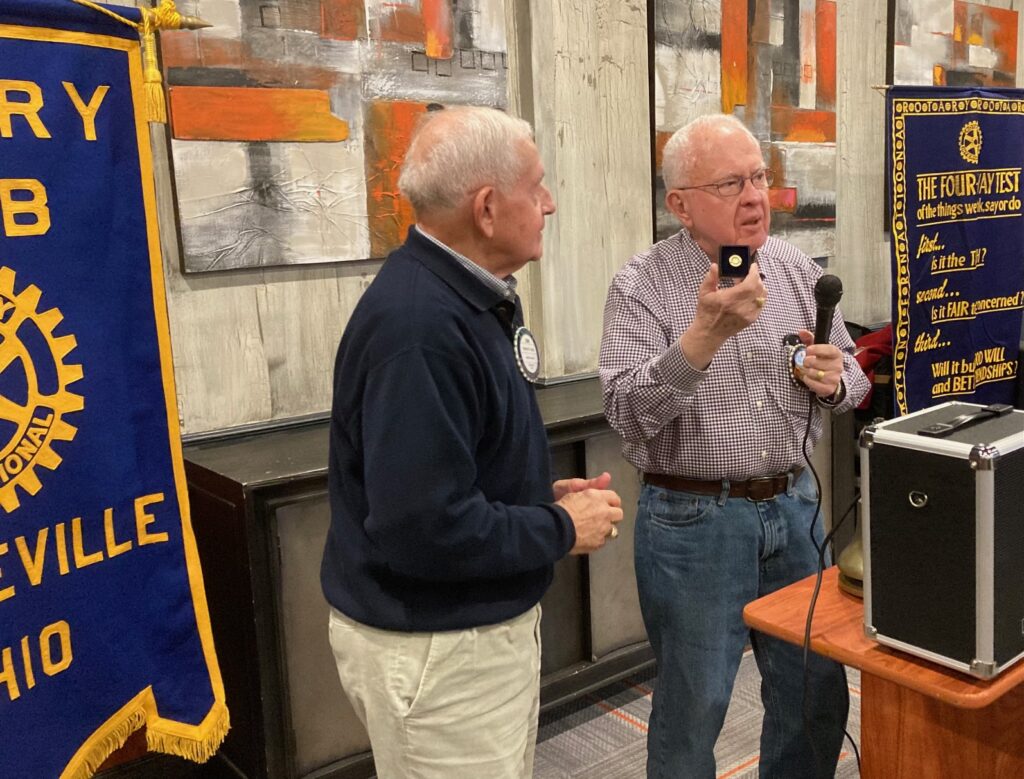 ---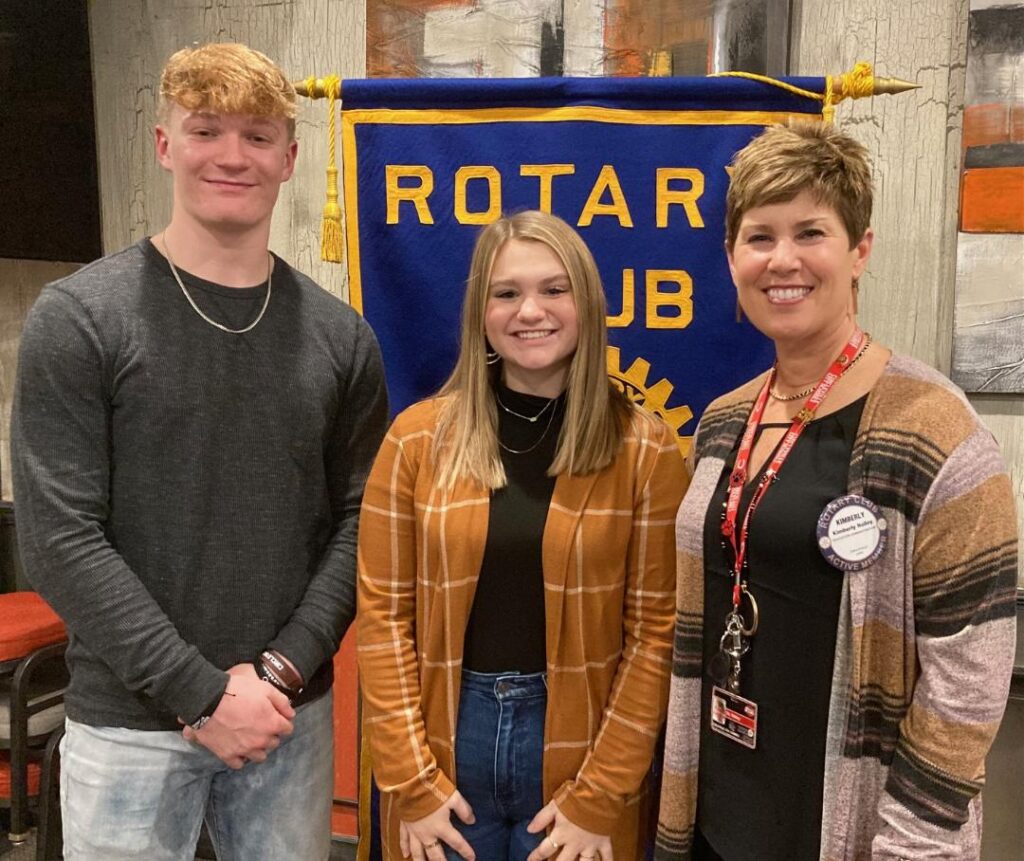 01/12/2023
Marie Nemes-Crawford, Editor
January calendar – Gary Dean, Program Chair
5th – Krista Bower – Chamber of Commerce
12th – Jeremy Joyce – Special Olympics
19th – Maggie Simmons – PAAC
26th – Erica Tucker – District Director of Solid Waste Authority
28th – * Dueling Piano's – Sunrise Rotary fundraiser at Fairgrounds
February calendar – Ian Webb, Program Chair
2nd: Erin Edwards- Food and Drink Editor at Columbus Monthly
4th: * Rotary Foundation Gala – Hocking Hills Lodge
9th: Erin Allsop- Big Brothers, Big Sisters
16th: Robert Fanska- Boy Scouts
23rd: TBD
March Calendar – Bob Sneed, Program Chair
2nd – Rural Urban Day
Upcoming Dates:
April 28-29, 2023 – * District 6690 Conference – Veteran's Memorial
June 16, 2023 – Golf outing at Pickaway Country Club
——
Presiding: President David M. Crawford
Prayer: Norm Wilson
Piano Player: Ellery Elick
Song Leader: Heidi White selected "I've Been Working on the Railroad" and "Sing Rotarians "
Attending: (Drexel has official list) Crawford, Nemes-Crawford, Poling, Beavers, Spangler, Mavis, Ellis, Montgomery, B.Liggett, E.Liggett, Marosher, I.Webb, D.Webb, Elick, Fouts, Wilson, Dean, J.Mullins, Foster, Hedges, T.Tootle, Brown, McCrady, R.Wolfe, Riegel, C.Chamberlain, Sneed, Halley, Neff, Wolford, McNemar, Fountain, White, Robinson, Pelcic, Hooks
Make-up: Crawford's visited Rotary Club of Metro Savannah, GA
Guests: Jayme Fountain's friend Michele Landon came back!; Tony Robinson brought his lovely wife Vickie; Mike Pelcic introduced Jeff Rawlins;
Students: Mrs. Schooley introduced Circleville students Claire Barthelmas and Joe Streitenberger
January Birthdays: 5th-Bob Tootle; 13th-Carly Neff; 22nd-Dave Webb; 23rd-Roger Wolfe; 24th-Fred Mavis; 25th-Wayne Vickers; 28th-Bill Kramer
January Anniversaries: 7th-Bob Mabe
New member applicants: Michele Landon, sponsored by Jayme Fountain and Stacy Young, sponsored by Ty Ankrom have been approved for membership by the board.
Announcements
Charlie Hedges presented Dan Fouts with his Paul Harris +7
Ellery: Rural Urban Day date changed to March 2nd – Presbyterian Church
Gary Montgomery (retired from State Highway Patrol) tire tread depth reminder! Please check your tire depth – minimum is 2/32nd – brand new tires are 7/32nd depth. If you are down to 4/32nd please start looking for tires. Your safety depends on it.
April 28-29th – District 6690 Conference in Columbus. Please consider attending to see what is happening around the district and maybe bring an idea back for us.
SAA: Dave Webb
Cincinnati Bengal fan's $1; Brown's fan's $1; Steeler's $2
Astrological signs for January – 2; Capricorn & Aquarius
First US commercial bank opened – Bank of North America
1812 – Battle of New Orleans. War was over two weeks but they still fought.
Women had the right to vote – 1920
Scholarship Drawing: Dave Webb was the winner of the drawing $22. The jackpot is $846 and it continues!!
Program: Jeremy Joyce – Special Olympics Coordinator for Pickaway County
Participates are active in five sports; track, basketball, softball, power-lifting, golf
Ages of the 80+ participants are 8 into the 60's
We are part of the Central Ohio region; Regionals are in Hilliard; Basketball state finals are in Bowling Green
Fundraising is what pays for all the athletes (gym time, travel, uniforms)
September golf outing is biggest fundraiser
March 22nd at Circleville High School – March Madness
Next Wednesday, January 18th, 6:15pm – basketball game at Everts Hill
**********
In appreciation of this year's speakers sharing their time & efforts, donations to Pickaway Pathways for Success will be made in their names.